A smart combination: Corsight + Matrox MIL version X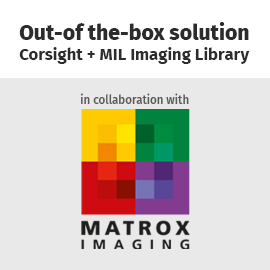 The abundant image processing possibilities of Corsight has been further extended with Matrox´ MIL Imaging Library. Being an out-of-the box solution with MIL version X, existing users who consider to switch to a smart vision system can profit from maximum ease-of-use. Actually, customers in the pharma industry already benefit from this powerful combination.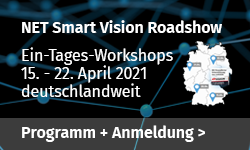 NET Smart Vision Roadshow
15. bis 22. April 2021
1-Tages-Workshops
deutschlandweit

Im Rahmen von Fachvorträgen, Live-Demos und Eins-zu-Eins-Gesprächen erklären wir Smart Vision für den Praxiseinsatz. Erfahren Sie als Ingenieur bzw. Projektleiter oder Anwender, welche Vorteile dezentrale Visionarchitekturen Ihrer Anwendung bieten können.
https://net-gmbh.com/roadshow/