younique solutions
for the field of medicine
We offer innovative application-specific camera solutions for manufacturers of medical video endoscopes and dental treatment units. NET's ready-to-use, freely configurable camera platforms provide the basis for this. We develop individual vision solutions at the customer's request.
Due to our expertise in medical technology and the many years of close cooperation with manufacturers of medical equipment, our range of services far exceeds the mere product. We have valuable experience in the integration of vision solutions into medical devices and are familiar with the possibilities offered by the available technologies. This gives OEM customers a significant advantage over the competition.
NET's intra-oral cameras and customized vision solutions for flexible and rigid endoscopes produce exact results and improve the processes and work techniques applied by medical professionals.
NET´s Video IP
We consciously influence images all along from sensor read-out to video-out. This way you get to see the very image, that allows you to make right decisions even in real-time. In addition, data management is improved too. This is due to the ease of integration into medical devices and existing system architectures of NET´s OEM vision solutions in comparison to many standard solutions.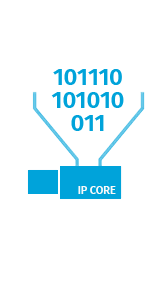 Range according to technical requirements: