Intra-oral camera solution
IOflex is an intra-oral camera solution for dental practices. It enables high-resolution videos and images in full HD to be transmitted directly to the computer via a USB 3.0 interface. This means that dentists can continue to use their existing dental software to its full extent. Above all, it is incredibly easy to integrate the camera solution into software environments. Smooth video streaming is guaranteed even with a USB 2.0 PC interface.
The continuous autofocus can always be relied on to provide clear images without the need for any manual adjustment – from macro visual ranges to full-face images. The practice workflow is also supported by a driverless interface (UVC). The full range of features and the compatibility of IOflex with the different operating systems (Windows, Mac and Linux) make dentists' work easier.
Additional diagnostic features help increase confidence when it comes to making decisions. For example, NET offers fluorescence and x-ray modes as well as IR illumination with automatic light adjustment for IOflex.
Thanks to its compact form, IOflex can be easily integrated into slim housings. This makes it easier to use and more comfortable for the patient.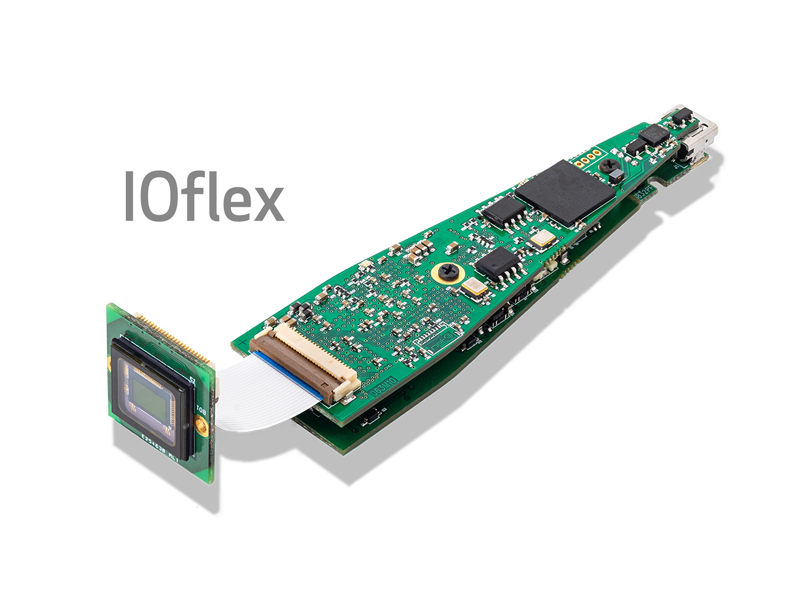 IOflex – Intra-oral camera solution