What is the Open Camera Concept?
The Open Camera Concept allows you, as a solution provider, to integrate your own applications into NET's smart vision systems. You can create and modify unique vision solutions yourself. These will, of course, always remain fully in your hands. NET provides the development environment. Benefit from our expertise in designing and implementing vision solutions.
How do you benefit from the Open Camera Concept?
The Open Camera Concept allows you to create your own vision solutions for your target groups. You can exploit the full potential of your application and achieve significant advantages in terms of efficiency as opposed to conventional PC-based vision architectures. NET's smart vision systems offer real-time image processing and feature IP copy protection. This makes your application faster and safer. These benefits help improve your product and, consequently, your position on the market.
Zebra Aurora TM Vision Studio
Software for Machine Vision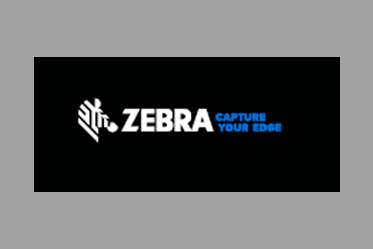 Zebra Aurora TM Vision Studio at a glance
Zebra Aurora TM Vision Studio is a dataflow-based programming environment. A comprehensive library for image analysis ensures effective workflows and flexibility in creating the application. Zebra Aurora TM Vision Studio supports the GenTL standard.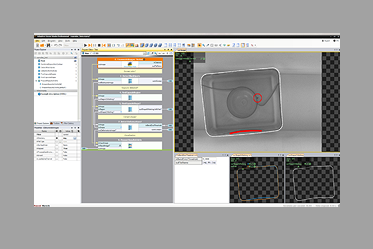 Intuitively drag & drop filters
Combine over 1,000 filters using the simple drag & drop function. The toolbox contains everything you need for your application. In the editor, you can check the result in a preview at any time. You don't need any expert skills for this.
Create your own HMI
You can create your own Human Machine Interface (HMI) with Zebra Aurora TM Vision Studio – exactly the way you need it for your application. We have a whole catalog of control functions that can be configured directly in the HMI panel for this. Existing C++ or C# algorithms can also be integrated.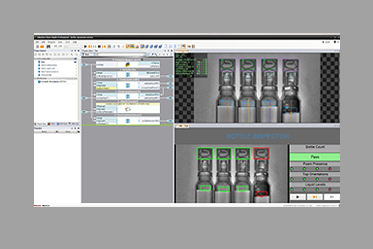 Export application
Once the program has been created, it can be exported as a runtime version straight onto a computer or smart vision system such as CORSIGHT. Applications created with Zebra Aurora TM Vision Studio are designed specifically for multi-core processors. This means that shorter computing times can be achieved.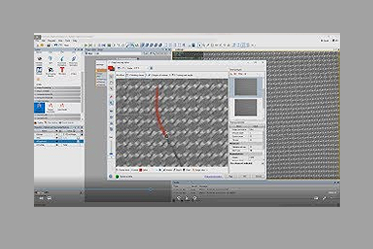 Deep Learning add-on
Certain tasks can be solved more reliably with machine learning than with conventional algorithms. No programming experience is necessary. In the supervised mode, the user can even precisely define how defects should appear. We are happy to advise you on the choice of the NET vision solution most suitable for your application.